What are BMW diagnostic glasses otherwise known as augmented reality diagnostics.
This is a clever invention by the tech bods @ BMW HQ who have created a set of glasses with integrated augmented reality which will allow you to find faults, troubleshooting guides and how to guides simply by looking at your BMW, and they will be available to everybody.
So does this mean the end of the mechanic as we know it? Yes and no. Way back in the olden days (today) workshop technicians would diagnose a vehicle to find out what the fault was by plugging a
diagnostic machine
into the diagnostic port and would normally find what is known as a diagnostic fault code or trouble code, the code represents a fault within a specific location on the vehicle, pointing the mechanic in the right direction so he/she knows which part to replace.
With the BMW glasses, this is all done by putting on the glasses and simply looking at the vehicle - so once you have the information of what the fault is what now? This is the part that doesn't change a single bit the work still needs to be carried out by a mechanic or competent soul. For example the glasses might throw out a fault code of P1337 which would indicate that there is a misfire in cylinder 1 of your engine, the mechanic would now need to go and check cylinder 1 for any issues such as spark plug or ignition coil fault & replace the part then clear the fault code to remove the engine light from the dashboard.
The glasses can be updated to suit newer BMW vehicles as newer models are introduced.
So, BMW diagnostic augmented reality glasses, another unneeded piece of tech kit or the future of vehicle fault finding/diagnosing? We'll let you (and time) decide.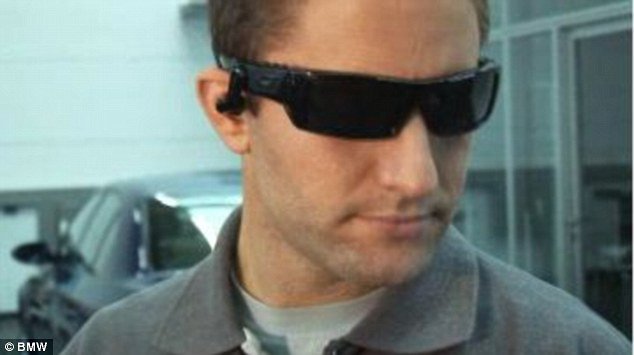 Related links
BMW fault code diagnostic tools
BMW SRS airbag diagnose & reset tools
BMW ABS system diagnose & reset tools
BMW chip tuning kits