Can you fit a baby or child seat in the front of a Porsche 911 996? No chance. There is simply not enough room in the front. The seatbelt has been designed so that it is long enough to wrap round a fat person, but short enough so that it will not wrap around a baby seat.
The front airbag cannot be de-activated unless you physically remove the dashboard & door card covers to unclip the airbags, even then you will always be faced with the airbag warning light on your dashboard which cannot be turned off until the airbag connections are back in tact - you would then also need to use a
scanner
to reset the system & effectively tell the ECU that the airbag is connected together again.
There is bit of light at the end of the tunnel though - you can fit baby seats & child seats in the rear of the vehicle, and it has 2 spaces. It's a tight squeeze, and there won't be much room for much else, but no problem if your only popping out to the shop.
If the vehicle you are driving was not intended to have a child seat placed in the front - you will see the following logo generally on the side of the dashboard in the space where the door opens.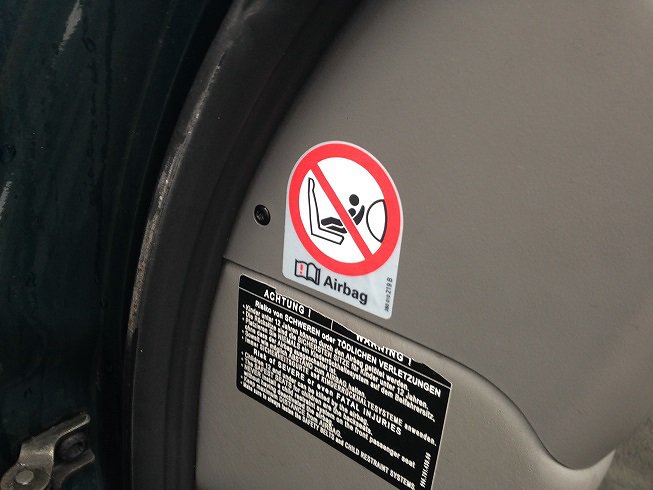 The Porsche 911 996 was produced from 1998 to 2005 & was succeeded by the Porsche 911 997 model.
Related links
Porsche fault code readers
Porsche ABS code diagnose & reset tools
Porsche SRS airbag diagnose & reset tools
Porsche service light reset tools
Porsche chip tuning kits