What is a diagnostic or OBD2 port?
A diagnostic or OBD2 port is also known as a DLC (Data Link Connection) port, EOBD (European On Board Diagnostics) port, or OBD (On Board Diagnostics) port.
It is the modern way of finding faults in vehicles that rely on electrical systems which is all modern vehicles on the road today.
The OBD 1 port was originally designed and introduced to vehicle's in the 80's and was purely for emissions faults only, this all changed when the technology became available to open this port up and connect it to other systems within the vehicle such as airbags, abs, engine, transmission & traction control and so on.
At this early stage though, the port for every manufacturer was different, for example the diagnostic port location, shape & connection for an early VW vehicle would be completely different to the port of a Nissan vehicle hence the need for 2 separate tools if you were a workshop technician dealing with more that 1 manufacturer type.
In the UK this all changed and a uniform approach was adopted which meant that from 2001 for petrol vehicles would have a standard 16 pin diagnostic port, and the same change came for diesel vehicles in 2004.
The universal name for the 16 pin diagnostic port is OBD2. It meant that you would only need one tool to diagnose engine systems on many different vehicles.
So if you had a Vauxhall Corsa in the garage and it had an engine fault, you could use a LINK universal scanner LINK to diagnose the fault code making it easier & quicker to fix.
You could then use the same tool to diagnose another vehicle such as a Ford Fiesta.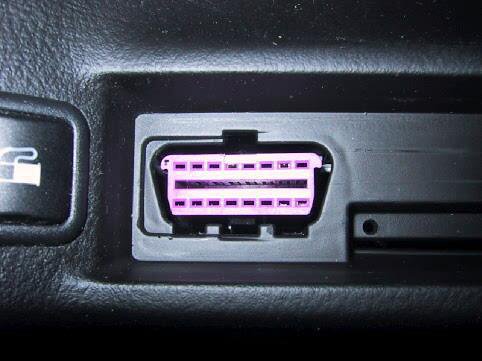 Related links
Buy a universal scanner online
Buy a ABS scanner online
Buy an airbag scanner online